including VAT, excluding shipping
Delivery date: 3-4 working days
Fully GOTS certified
Raglan hoody with high collar and half zip
Reflective Details
Large front pocket with Manitober lettering
Two connected side pokets
Small inside-pocket as a secret hiding place
Extra long cuffs with thumb holes
Cotton-lined hood
We use a much thicker material for our boiled wool styles than most other manufacturers
Unisex style
Also available for grown-ups
Outer material: 100% wool (GOTS)
Inner material hood: 100% organic cotton (GOTS)
Certified by CONTROL UNION CERTIFICATIONS, license no: CU1002657
Made in Portugal
Plastic-free packaging
Climate-neutral shipping
We recommend letting the garment dry if it is dirty, shaking out the dirt, brushing it out and then airing it on a hanger. It is best to wash them in wool settings with a suitable detergent and never hang them on the radiator! Protect it from moths in the closet with a bag of lavender.
Besides your compulsory right of return within the scope of the statutory provisions and our 24 months-guarantee (12 months for refurbished items) from defects on materials and workmanship, we also have a lifelong rebuy-policy on all of our garments. If you return this article after wearing, you can get up to 75€ back as a voucher!
Deliveries within Germany are free of charge for a purchase over 70€. We need to charge a shipping fee of 3,90€ for orders under 70€.

If you're living outside of Germany, you can see the cost of delivery before ordering by placing your items in the basket, adding your postcode and country and pressing calculate. Please note that in non-EU countries there may be customs fees.

If something from your order doesn't fit or please you as expected, you can return the item within 30 days after the purchase at your own expense. The requirement for this is that the articles are unworn and unwashed.

National returns
If you have ordered something from our online shop within Germany, you can easily use our returns portal for returns. Find more information about our return portal here:
https://www.manitober.eu/pages/shipping-returns

More information about the material
Boiled Wool
Our boiled wool consists of 100% wool that was produced under animal-friendly conditions without mulesing according to the GOTS standard. Wool offers ideal temperature regulation, is breathable and is water and dirt-repellent thanks to natural lanolin. The yarns come from the company Südwolle and are further processed in Portugal. The material is washed and mechanically compressed, resulting in a homogeneous structure. With approx. 550 g/sqm, our material is almost twice as thick as that of well-known manufacturers. Nevertheless, it is elastic and cuddly, lets rain roll off and ensures a nice wearing climate. Boiled wool is easy to clean and repair and therefore easy to recycle.
More information about the supplier
Carcemal Malhas e Confecções
Carcemal Malhas e Confecções, Lda. at Barcelos, Portugal
Carcemal is an extremely modern and very professional manufacturer with GOTS certification that sets high standards for itself and its products. Despite its size, it is a family-run company that was introduced to us by one of our agencies in Portugal. We are happy that the people behind Carcemal took up the challenge to develop our very special boiled wool with us, even though boiled wool was an almost unknown product in Portugal back then. Maybe, besides the professional way of working, it was exactly this fresh look that made our material as robust, beautiful and special as it is today.
Buy, wear, send back, get a refund
Rebuy policy
In order to extend the life cycle of our products, to get as much benefit as possible from the resources used and to support the purchase of a sustainable product from us, we have developed our rebuy policy. You can return any of our items to us regardless of their condition and at any time. We will pay you back up to 50% of the purchase price as a voucher! We clean and repair the returned itmes and then put them to the cycle: as refurbished items at reasonable prices in our online shop with a one year warranty, as goods for second-hand shops or clothing donations. Win win for everyone!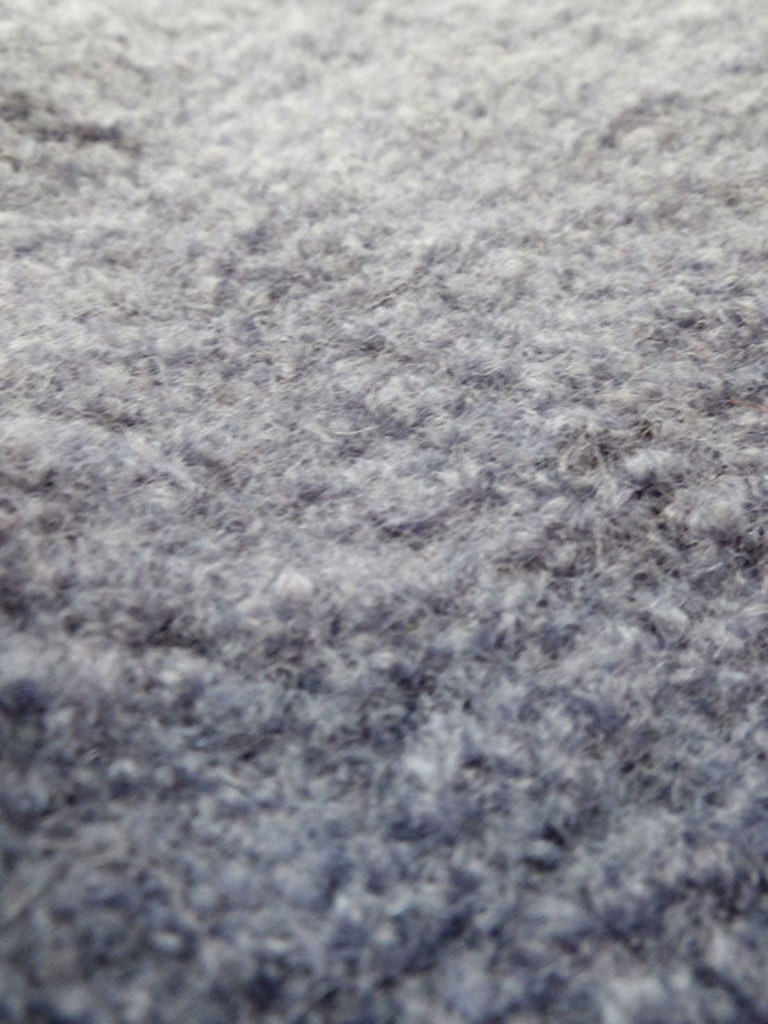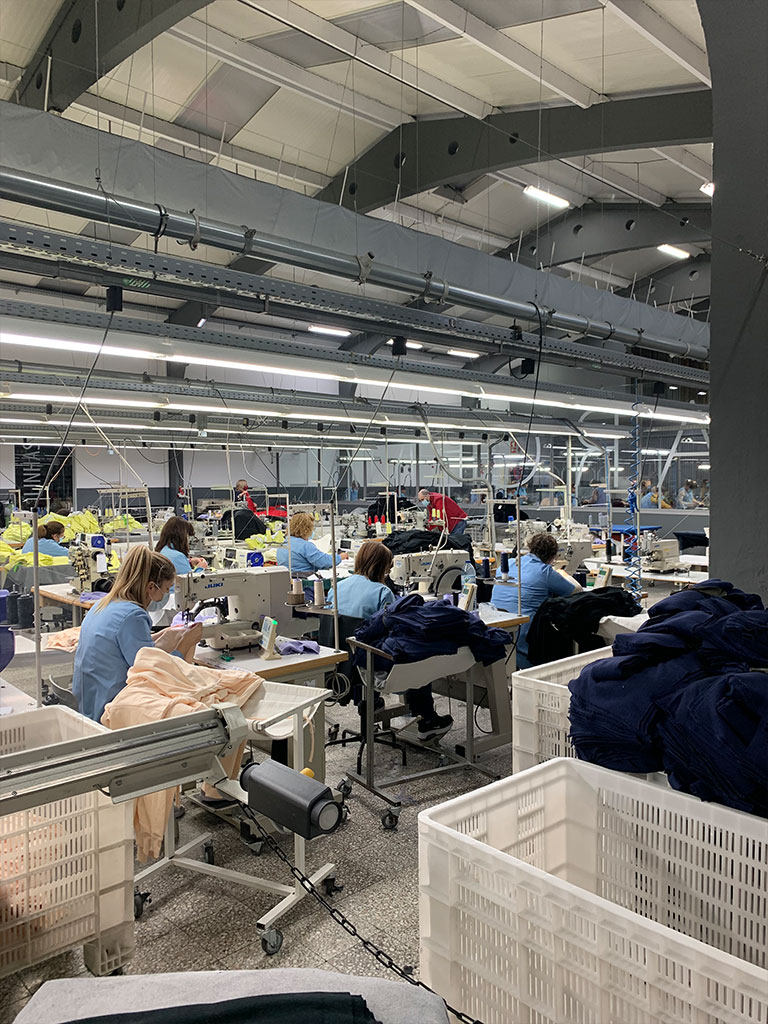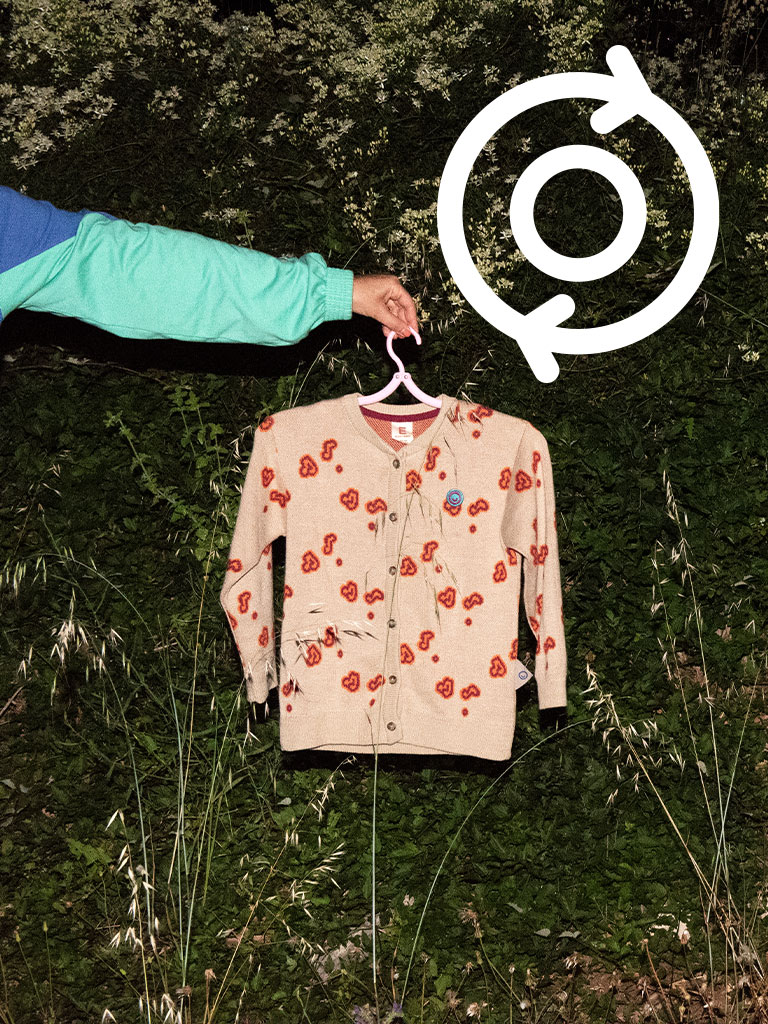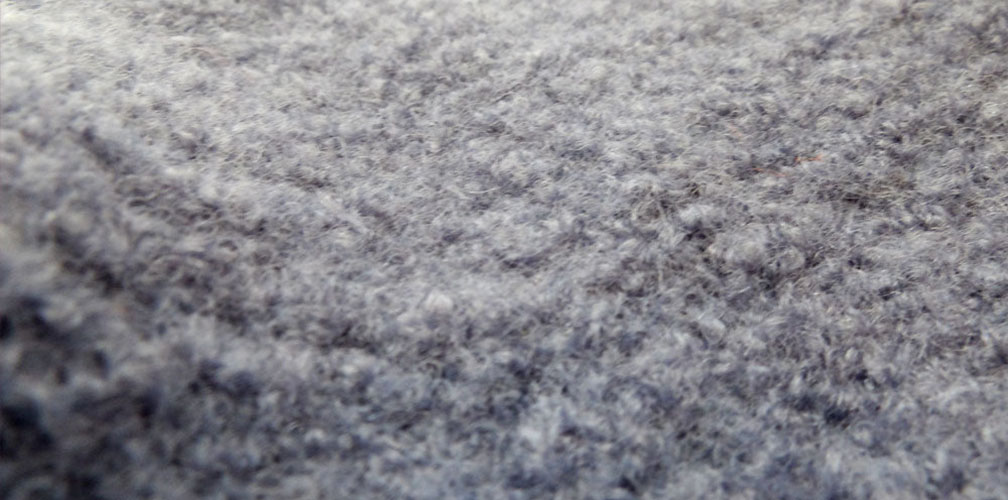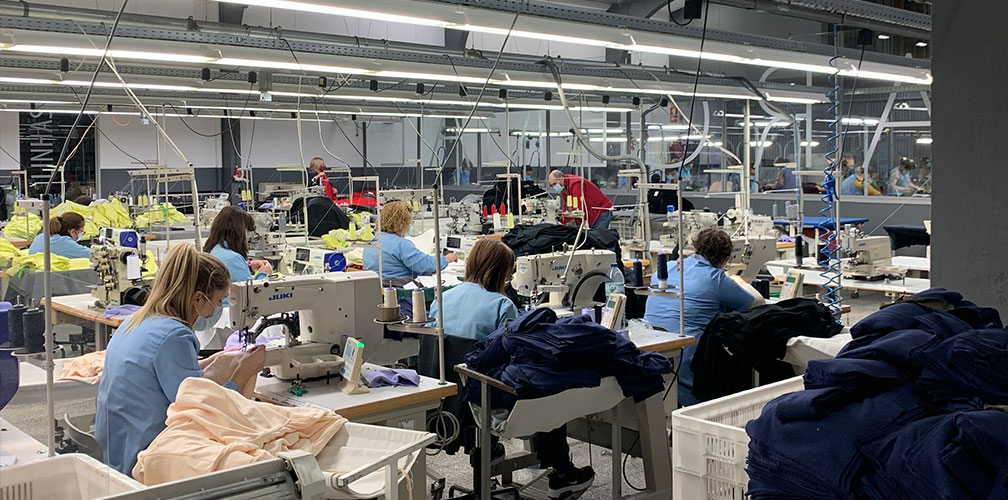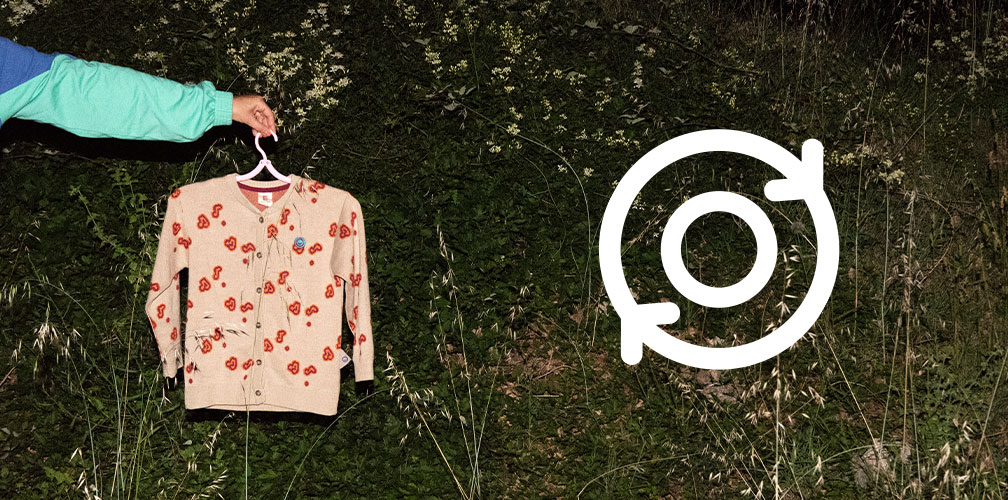 Lass uns wissen was du über dieses Produkt denkst
Kund:innen-Meinungen
Das könnte dir auch gefallen
It's a match