including VAT, excluding shipping
Delivery date: 3-4 working days
Sustainable swimwear: Part of the INASKA x MANITOBER Swim & Play Collection
Comfortable unisex UV biker shorts
UV protection 50+ to protect the sensitive skin of children
Shape-retaining workmanship, which prevents wearing out
Softtouch for maximum comfort
Chlorine and stain resistant, even with sunscreen
2-way stretch, thus very flexible for freedom of movement
The biker shorts are also perfect for sports in the dry, whether school sports, gymnastics, yoga
Available in 98/104 - 146/152
Material: 78% Econyl® regenerated polyamide, 22% elastane
Made in Portugal
Plastic free packaging
Climate neutral shipping
PETA - Approved Vegan
* B-stock: The item is provided with a label that leaves light adhesive residues when removed. These can be removed with a stain remover against glue stains from the drugstore without residue.
We recommend washing the garment in the washing machine at 30° on the delicate cycle at a low spin speed. Ideally use mild detergent without optical brightener and fabric softener and dry it best on the clothes horse. Tumble drying or heating should be avoided to preserve the material!
Besides your compulsory right of return within the scope of the statutory provisions and our 24 months-guarantee (12 months for refurbished items) from defects on materials and workmanship, we also have a lifelong rebuy-policy on all of our garments. If you return this article after wearing, you can get up to 50% of the purchased price back as a voucher!
Deliveries within Germany are free of charge for a purchase over 70€. We need to charge a shipping fee of 3,90€ for orders under 70€.

If you're living outside of Germany, you can see the cost of delivery before ordering by placing your items in the basket, adding your postcode and country and pressing calculate. Please note that in non-EU countries there may be customs fees.

If something from your order doesn't fit or please you as expected, you can return the item within 30 days after the purchase at your own expense. The requirement for this is that the articles are unworn and unwashed.

National returns
If you have ordered something from our online shop within Germany, you can easily use our returns portal for returns. Find more information about our return portal here:
https://www.manitober.eu/pages/shipping-returns

More information about the material
ECONYL® regenerated polyamide and elastane
The material of our swimwear is 78% ECONYL® regenerated polyamide and 22% elastane. ECONYL® consists of recycled materials, such as fishing nets, fabric remnants, carpets and industrial plastics. The proportions vary. The greenhouse effect caused by the fabric is therefore 80% less than that of newly produced material.
The elastane content makes the garment stretchy, hugs the body comfortably and provides maximum freedom of movement.
More information about the supplier
J.F.V., Barcelos, Portugal
J.F.V. is a company founded in 1984, based in Barcelos. The founders have set themselves the goal of reducing their own impact on the environment and at the same time setting high standards for their approximately 70 employees, for example in the area of safety. J.F.V. focuses on new technologies and promotes innovative methods to sustainably improve the fashion industry.
Buy, wear, send back, get a refund
Rebuy policy
In order to extend the life cycle of our products, to get as much benefit as possible from the resources used and to support the purchase of a sustainable product from us, we have developed our rebuy policy. You can return any of our items to us regardless of their condition and at any time.&nbsp;</p> <p>If you return this article after wearing, we will pay you back up to 50% of the purchase price as a voucher! We clean and repair the returned itmes and then put them to the cycle: as refurbished items at reasonable prices in our online shop with a one year warranty, as goods for second-hand shops or clothing donations. Win win for everyone!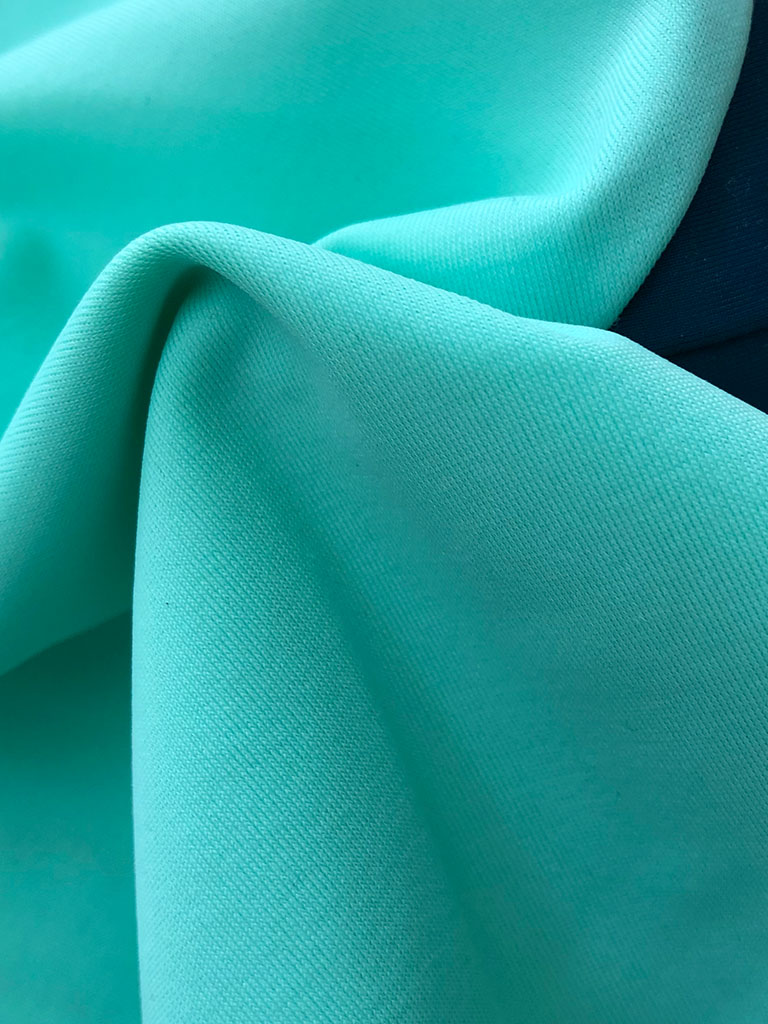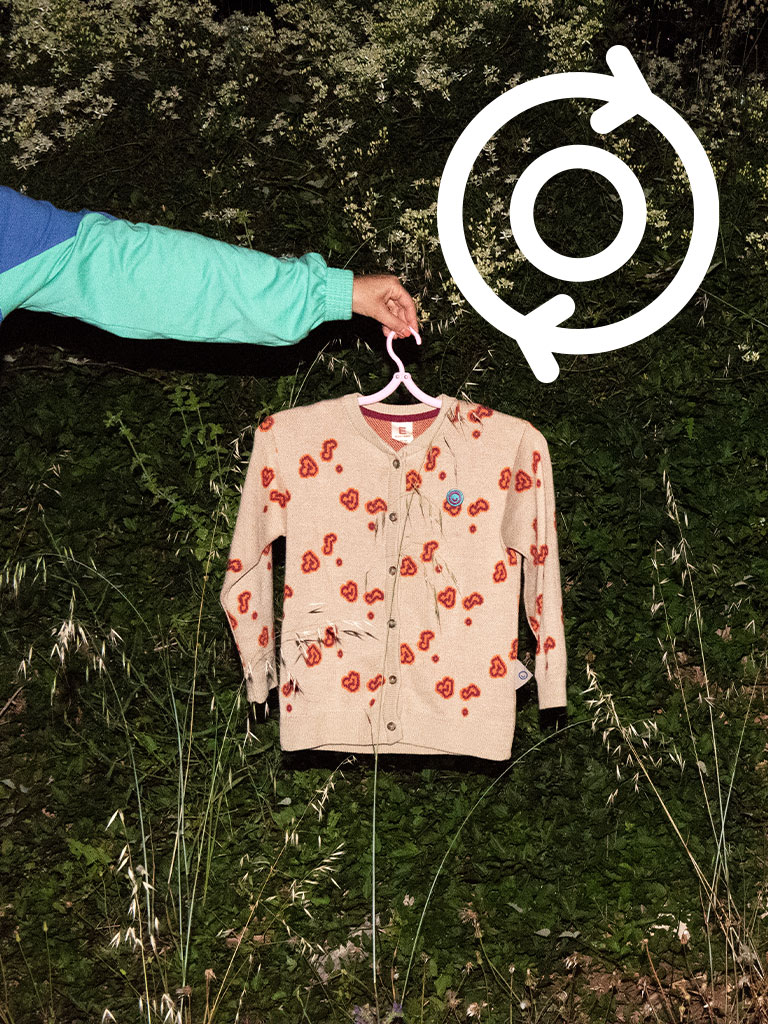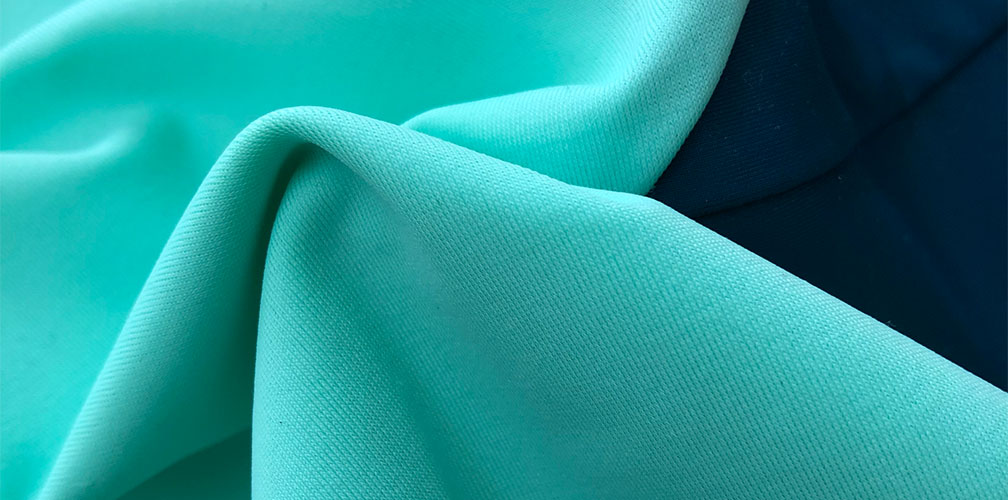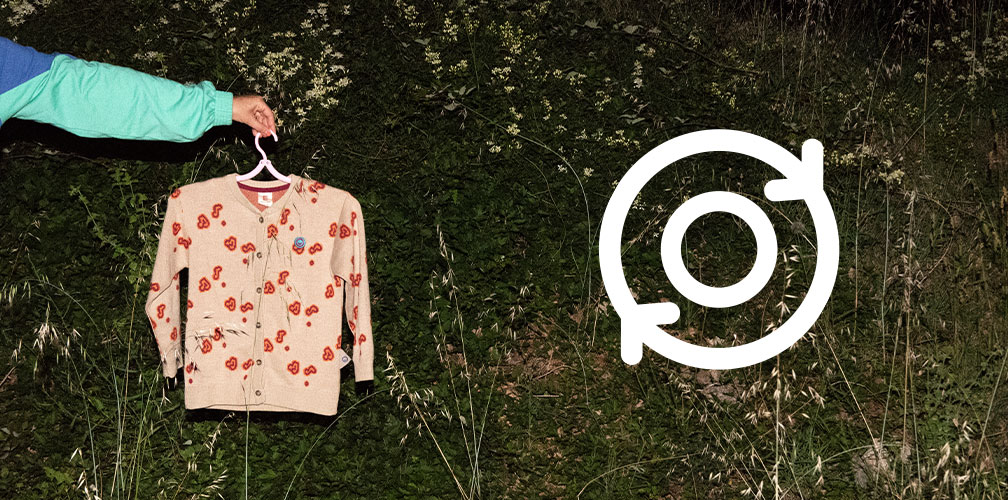 Lass uns wissen was du über dieses Produkt denkst
Kund:innen-Meinungen
Das könnte dir auch gefallen
It's a match